Make playing video slots more rewarding with the Betchan's slot races!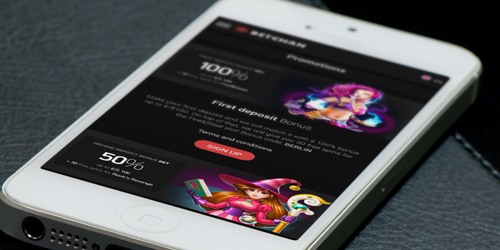 Are you a real video slot enthusiast? We won't be surprised to learn you are. Not only is this type of casino games simple and attractive, but it is also particularly rewarding. There are myriads of ways you can get more money while playing slots. Of course, one of the most important possibilities is hitting a jackpot, especially the one available on progressive slots. Yet, each video slot game has only one winner of a jackpot at a time, however, there is an option that can bring more money to the several players simultaneously.
In all likelihood, you are eager to earn even more cash by playing your favourite games. Then, we would like to invite you to take part in one of the Betchan's slot races!
The Betchan slot races are organised on a daily basis. They have a prize pool of different amounts, so on one occasion you can win several thousands of dollars, whereas on another occasion the pool can grow up to an astronomical size. The idea of participation in such a tournament is quite simple. What do you need to do is to relax and have fun! Really, you do not need to do anything special.
For example, the current edition of the Betchan's slot race allows you to play any version of a video slot available on the official website. Thus, you can choose any of your favourite video slot machines and start playing. Then, the question is how you can win on this race.
We will repeat it one more time – relax and have fun! Every euro you pay for making stakes will be converted into a point. These points are collected and the totals gained by all participants are compared to each other. This time, Betchan will give prizes to sixty players with the best results. Certainly, the players with the greatest scores will receive more money. For the time being, the prize pool has €2,019. On top of that, there are 2,019 free spins that can be used for playing the magic slot known as The Golden Owl of Athena. In case this video slot machine is not available, you will be able to play another fantastic game that is Starburst.
At the moment, the player with the greatest amount of points received EUR 359. This is an amazing result, especially when we take into consideration all the money this person has won while collecting the points. That is why playing video slots is even more profitable when you are participating in a slot race. You are enjoying your favourite games as you always do and, at the meantime, you are collecting point for additional prizes.
Make playing video slots more rewarding with the Betchan's slot races!