Betsson's Durian Dynamite Promotion – Celebrate a New Game Release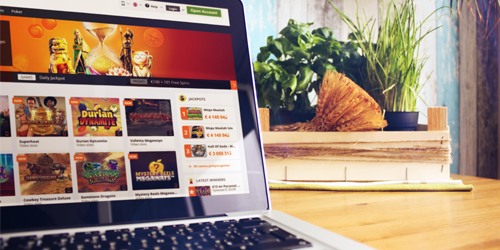 If you have already spent some time playing at Betsson, you have certainly noticed how this online casino is keen on various tournaments and raffles. Providing you have never visited the Betsson casino, it doesn't matter since there is always time for playing on this website. And, starting with the Durian Dynamite promotion might be a good idea.
When the promotion is held?
As we have already said, the promotion organised by Betsson is a way of celebrating the release of a new game. Thus, the period of time when the promotion will be available is undoubtedly close to the date of the release. Precisely speaking, it starts on the 29th of March and ends on the 1st of April.
You can choose only one day of this period of time or play regularly during these several days. It is up to you which one you prefer. You just need to remember about the aim of the promotion that is collecting as many points as you can.
How can I win?
There is a list of selected games that you should play during the period of time we have already mentioned. Undoubtedly, one of the games is the Durian Dynamite slot. Others are Sakura Fortune, The Grand, Big Bad Wolf and Tigers Glory.
These slots have a special scatter symbol. Your aim is hitting as many of these symbols as you can. Every scatter symbol will bring five points to you. At the end of the promotion, the overall amount of points collected by all the participants is compared to each other and the person with the best result becomes a winner.
There is a way you can earn even more points. If you enter a free spins bonus, you will get a hundred of points.
What are the prizes?
All in all, the prize pool of the Durian Dynamite Promotion is more than €20 000. This prize pool will be divided among 360 players with the greatest amounts of points.
The first stage will receive €2500. The second and the third stages will receive prizes of the same amount equal to €1500. Then, comes the group of the fourth, the fifth and the sixth stages which receive €1000. €500 is given to the players starting with the seventh stage and ending at the tenth stage. €250 is for the ten following stages with the 20th stage finishing this group. €100 is given to twenty players up to the fortieth stage. The next thirty players will receive €50 and the last two groups of players will get €25 and €10 respectively.
As far as you can see, there is a chance you will win a nice sum of money  and even if you get the smallest prize it will still be useful for making new stakes.
Betsson's Durian Dynamite Promotion – Celebrate a New Game Release