Free money every week at Royal Panda with Bamboo Bonus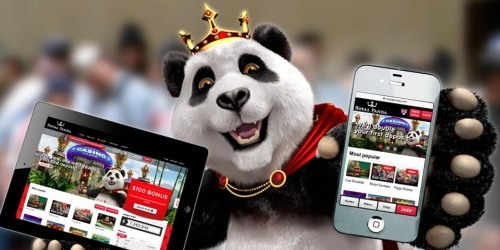 Free money at online casinos is usually a part of a welcome programme or a reload bonus. Free money is a great form of a reward since it doesn't limit your choice of games only to a particular type unless it is stated in the terms and conditions of the casino. Royal Panda enjoy giving free money to its players allowing them to play not only video slot machines for free but also a wide range of other casino games such as baccarat, poker, blackjack or roulette. Furthermore, Royal Panda also makes it possible to play other types of games such dream catcher or scratch cards with the use of your free money.
What should you do to receive Bamboo Bonus?
Beyond a shadow of a doubt you would like to claim your Bamboo Bonus. This is quite understandable since it is a kind of a reload bonus that adds extra 50% to your deposit.
So, if you want to learn more about Bamboo Bonus, you should understand it is paid to anyone who makes a deposit on Friday. This is the first requirement. The second requirement is that the minimum deposit can't be smaller than €10. This means that you can transfer only €10 to your account and this immediately bring you extra €5! And what is about some greater deposits? Greater deposits will bring you up to €150 that is a very nice sum of money. Just imagine that this offer is available for all the players rather than only for the VIP clients.
When can you claim your Bamboo Bonus?
We have already mentioned that Bamboo Bonus is available for the players who have made their deposit on Friday. Still, we should emphasise it one more time. So far, the promotion is available every week and we find it absolutely incredible. Every week you can receive up to €150 which gives you a total of approximately €600 during a month! Gambling at Royal Panda is possibly the most rewarding hobby!
We strongly recommend taking part in this promotion to any player. It doesn't matter whether you have any gambling experience or not as playing with free money is always a good way to save your own money and increase your chances of winning. We also appreciate the fact that Royal Panda has no limits for the games that can be played with the bonus money, therefore, you can get your reward and play any game on the list of Royal Panda! Pick one of the hundreds of video slot machines, card and table games, live casino games, scratchcards or jackpot games and make more stakes with Bamboo Bonus!
Free money every week at Royal Panda with Bamboo Bonus