Claim your welcome bonus at Royal Panda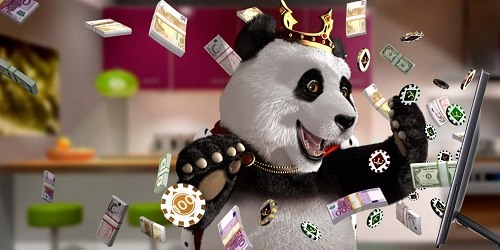 A welcome bonus is a standard form of a reward offered by one of the top online casinos known as Royal Panda. This gambling venue is doing its best to live up to the expectations of each of new players, therefore, it gives an absolutely unique opportunity of getting fantastic bounties for creating your player's account.
What is a welcome bonus at Royal Panda?
As the name of the promotion says, a welcome bonus is a bonus given at the very start of your gambling career at Royal Panda. There are several variations of welcome bonuses available on the Internet, yet, so far, Royal Panda provides its new players with a bonus paid for the first deposit.
At Royal Panda, a welcome bonus is an additional amount of money that can be equal up to a hundred of dollars. The size of this bonus depends on the size of your first deposit. If you make your first deposit and claim the bonus, the money you have transferred to your account will be doubled. This means that making a deposit of €100 will bring you another €100. Thus, you have two times more money for playing your favourite games.
Who can receive a welcome bonus at Royal Panda?
Any new client can benefit from a welcome bonus offered by Royal Panda. The only requirement is making your first deposit of an amount of at least €10. So, if you do not plan to make a great deposit right from the start, you can still participate in this bonus programme. The deposit of $10 will bring you additional €10 which is a nice sum of money for a beginner.
Of course, as far as we have already mentioned, you must be a client of Royal Panda. Registering on the website of this online casino won't take much time and effort. Create your player's account at Royal Panda and enjoy free money.
The advantages of a welcome bonus at Royal Panda
Why should you decide on claiming the welcome bonus at Royal Panda rather than at any other online casino? There is plenty of other websites offering bounties for new clients. If you have second thoughts about this perspective, pay your attention to the following advantages of Royal Panda's welcome bonus.
First of all, Royal Panda doubles your initial deposit and can give you even €100. Second of all, it pays you extra cash even if you make a deposit of €10. In addition to it, you are allowed to make a relatively great bets with this free money. Thus, your bet may even be worth €7.50. Finally, the wagering requirement for free money is relatively low. You will need to wage this money only 35 times before withdrawing the money gained with your bonus. This features make the Royal Panda's offer especially attractive.
Claim your welcome bonus at Royal Panda