Get a unique VIP reward at Bob Casino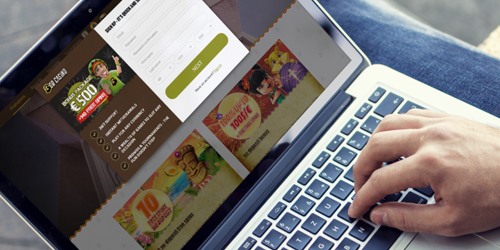 Bob Casino is known not only for its huge choice of amusing and rewarding money games. It is also so popular among the gambling enthusiasts due to its fantastic bonus programmes. One of the most interesting options is the VIP reward system.
Bob Casino has made it especially simple for its players to become VIP clients. In fact, this casino doesn't have any special requirements at all. All you need to do is to play your favourite games and this will be enough for the participation in the Bob Casino VIP programme.
This programme works in a very simple way. You should play the games you enjoy just like you always do. Your activity on the Bob Casino's website makes it possible for you to collect special points. There are twenty two levels in this programme and reaching every level means collecting a particular amount of points. So, as far as you can see, you do not need to do anything special in order to increase your profits. And, you will certainly earn more being a VIP client at Bob Casino. Let's look at the bonuses offered at Bob Casino.
The first two levels will bring you free spin for playing the Boomanji video slot. The first one gives you ten free spins, whereas the second one gives you twenty free spins. Reaching the third level of the VIP programme will give you 25 spins for paying the Tipsy Tourist slot. The fourth level brings you the reward including 25 free spins for playing the same slot as well as £5.
The 5th and the 6th levels have £10 of bonus money and free spins for playing the Rooks Revenge slot. While the 5th level brings 35 free spins, the 6th one has 50 of them.
The following four levels also offer free money and spins, yet, this time, the spins are available for the Fafa Twins. Let's check how much exactly you will earn for reaching each of these levels. The 7th level gives £20 and 75 free spins and the 8th level brings you £50 and 75 free spins. The 9th level gives £75 and 75 free spins, whereas the 10th level brings £100 and 75 free spins.
As far as you can see, the amount of rewards you can count on is constantly growing. The more active you are at Bob Casino, the more bounties you can grab. Thus, the highest levels of the VIP programme on this gambling website bring lots of money to the players. Reaching the 20th level will give you £750 while the 21th level offers £1500. The greatest prize is available at the 22th level and it is really enormous since it's a huge amount of money equal to £10000!
Be a loyal player at Bob Casino and maximise your profits!
Get a unique VIP reward at Bob Casino