Immortal Romance Slot
The unbelievable adventures of the characters of the Immortal Romance slot are now available completely for free to the players of the casinos presented on our list. You can play the free demo version of the game there or make bets with cash and win real money.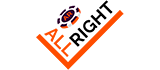 Up to €800 and 100 Free Spins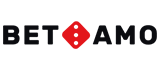 100% up to €300 and 150 Free Spins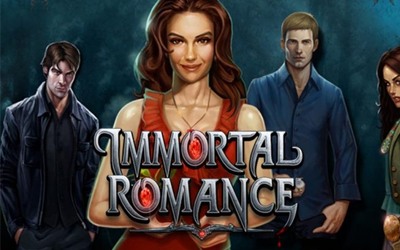 It might be surprising that the stories about vampires being so loved by many people today have actually existed for several hundreds of years. The tales about unique people having fantastic skills such as being able to turn into a bat started spreading a long time ago when some of our predecessors with especially powerful imagination became inspired by the widespread and dangerous disease of rabies.
Certainly, the modern stories about vampires have nothing to do with any illnesses whatsoever. On the contrary, the common theme of an unbelievably handsome man who is always young despite one's real impossibly old age and his romance with an absolutely ordinary girl is full of dark beauty so appealing to many people. That is why there is nothing strange in the fact many writers and film producers massively use this theme with a view to amusing their readers and viewers. The Microgaming leading game studio is not an exception as it has created a remarkable video slot about vampires that is known as Immortal Romance.
The slot's theme and appearance
As far as you can guess, Immortal Romance is one of the video slots with complex plots rather than simple gameplays where the symbols are connected with each other only by the style, not by any bounding story. Thus, Immortal Romance is a game that has a real story full of amusement and thrill.
The players of Immortal Romance are invited to meet the main characters of the game. Here, you can get acquainted with Amber who is a real Caribbean witch, Troy the Hungarian vampire leading the life of a playboy and a European professor of genetics called Michael who is also a vampire. You will also meet Sarah who is differs from these people a lot not having any paranormal abilities, albeit she is a quite successful doctor of pathology. The entire story of relations that bound these characters together is described in details in the rules of the slot as well as on the official website of the game and we wholeheartedly recommend you to read it as it really worth it. Meanwhile, the reels of the slot machine use not only the pictures of these people, but also an ancient palace, books as well as the playing cards of 9, 10, Jack, Queen, King and Ace.
Pay your attention to the graphics of the Immortal Romance slot as it is very stylish and sophisticated creating a mysterious and yet extremely appealing gothic aura welcoming everyone to enter the fantasy world of vampires and witches.
The slot's interface and gameplay
No matter how advanced a plot of a video slot game is, the slot's gameplay should remain simple and intuitive as this is a form of entertainment usually chosen by the players who wish to relax rather than feel anxiety because of the complex rules of a game. Fortunately, the team of Microgaming understand this fact very well and treat the convenience and simplicity of the company's products as one of the priorities. That is why anyone can play Immortal Romance without any difficulties.
The plus and minus buttons are used for setting the value of a coin, whereas the Coins button is used for setting the size of one bet that is measured in coins respectively. There is a special quick option that can be used for setting the value of your bet to the greatest possible amount of coins. Just press the Bet Max button and you will start a game with the a maximum possible wager. Additionally, there is a button titled View Pays. It is used for calling a table with the slot's rules and payouts.
We have already mentioned some of the symbols used in Immortal Romance. As it is usually the case of video slots, the symbols presenting the cards are of the lowest value. The Immortal Romance card symbols will bring you between 50 and 1500 coins.
The symbols of a book and a palace are more valuable as they can give you 150, 600, 2500 and 3000 coins.
Yet, the higher symbols on this slot such as Amber, Troy, Michael and Sarah have absolutely unique powers as they launch bonus games. We will provide you with more information on the way you can play these games as well as the rewards you can count on in the section on the Immortal Romance bonuses. So far, we will tell you there are at least five types of bonus games offered by this slot, one of which can be triggered by a combination of at least three scatter symbols. These symbols are using a picture of a lion's head that is a decorative element of the gates leading to the palace. And, returning to the symbols with the slot's characters, we will tell you Amber and Troy can pay you between 200 and 4000 coins, Michael will bring you up to 4500 coins while Sarah can bring you up to 5000 coins.
Note the scatter symbol is particularly valuable even if the combination of three symbols starting a bonus game is incomplete. If two of such symbols occur in random positions on the reels, you will get an extra winning equal to the general wager multiplied by a special factor described in the payout table. Yet, if you manage to collect five of these symbols, your winning will be multiplied 1200 times.
Furthermore, the game also has a wild symbol that is using the picture of the slot's logo, so it is a symbol with the Immortal Romance title written on it. Like in many other slots, the Immortal Romance wild symbol will change other symbols into the ones needed for completing a winning combination. Wild symbols on this game can also create their own winning combinations.
The features of Immortal Romance
All in all, the slot of Immortal Romance has thirty playlines, whereas the number of reels of the slot is five. The total number of symbols is fourteen and, as it has already been mentioned, the greatest possible multiplier of the slot is the scatter symbol that will increase your winnings up to 1200 times. The multiplier is launched once you collect five scatter symbols.
The maximum winning offered by this slot is 60000 coins. The entire amount of winning combinations is 243.
Bonuses
The main bonus feature of the slot of Immortal Romance is a free spin. In point of fact, this game offers multiple opportunities for gaining free spins that are a part of a special option called The Chamber of Spins. Each of the main characters of the slot's plot have their own chambers. Once you collect at least three scatter symbols, you start the first bonus game. The first game is The Amber's Chamber of Spins where you will get an opportunity of making ten free spins with a five-time multiplier. You might also be able to prolong the game.
The Chamber of Try is opened when you finish four bonus games during one game session. This Chamber offers you fifteen free spins. In addition to it, you will find lots bat symbols that will act two and three-time multipliers.
The Chamber of Michael is a bonus game that is launched after completing nine bonus games. This bonus round will give you twenty free spins. This chamber is also featured with an option of doubling the winnings.
Finally, the greatest amount of free spins is available for the players who complete fourteen bonus games of the types described previously. This is The Chamber of Sarah and it offers twenty-five free spins with a unique feature called Wild Vine. This is a special option turned on the third reel and changing regular symbols into the Wild ones randomly. There is a possibility to prolong the bonus spins on this game.
Note there is one more bonus game available on Immortal Romance. This game is called Wild Desire and it can be activated at any moment. If you are lucky enough to get this option activated, one or more of the game's reels will change into the Wild symbol.
Limits
The Immortal Romance video slot allows you to play with a minimum value of a coin equal to 0.01, another possible value is 0.02. The minimum bets on this game start with 0.03 USD, whereas the greatest bet offered by the slit's developers is 6 USD.
The team of Microgaming guarantee Immortal Romance offers a payout ratio of approximately 96,86%.
Compatibility
If you check the top games of the online casinos offering the products powered by Microgaming, you will see the Immortal Romance slot is one of the most popular games. Certainly, it is crucial to allow the fans of this amazing slot machine to be able to play it on various devices. That is why the experts of the Microgaming studio have made their best in order to allow you to relish Immortal Romance not only on your desktop computer but also on portable electronic devices.
Choose the most comfortable option and you will see how smoothly it runs on both smartphones and personal computers.
Developer
The Microgaming IT company is one of the most successful modern game producers. The offer of this provider includes hundreds of products of the highest quality each of which is regularly audited by independent companies specialising in the examination of casino game random number generators. These generators are essential for any type of casino entertainment that wants to remain fair towards its players.
Immortal Romance is one of the best video slot machines created by the team of professionals of Micrograming. Yet, you should keep a track of the newest releases of this company that has been made regularly since 1994.
Conclusions
Undeniably, Immortal Romance is a remarkable video slot machine. It will raise interest not in the people who are keen on the theme of vampires used in books, film and computer games, although they are definitely not the only of group of players who can relish playing this slot. If you are seeking some peculiar games covering complex plots or you wish to play a slot that is featured with unique options, Immortal Romance is will be a great choice for you.
Even if you are completely ignorant to the topic of vampires and witches, you will still enjoy multiple bonus games that are generously offered by the Microgaming Immortal Romance.
Immortal Romance Slot
Game provider:
Microgaming
Release date:
2011
RTP (Return To Player):
96,86%
Reels:
5
Lines:
243
Casino of the week
Leo Vegas
The welcome offer available at Leo Vegas gives you a total of €700. This bonus programme is available in three variations given for three consecutive deposits. No matter which one you are going to choose as you will certainly be able to receive unbelievable prizes!
Visit casino