Spinata Grande Slot
Get right at the centre of the fantastic celebration while playing the Spinata Grande slot! You can enjoy the demo version of this game completely for free on one of the gambling websites listed here. Real bets can also be made in these Internet casinos.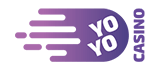 100% up to €500 and 200 Free Spins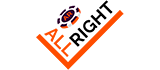 Up to €800 and 100 Free Spins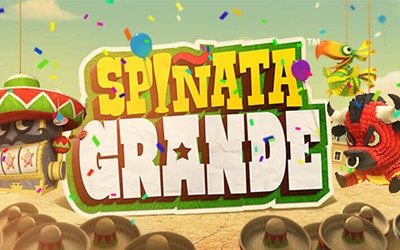 Have you ever thought of visiting Mexico? The team of the Net Entertainment game studio will give you such an opportunity. The Spinata Grande new video slot of this company invites everyone to visit a popular Mexican carnival. Here, you will have a great time breaking huge slot symbols that will bring you prizes and cash.
Allow the Mexican holiday to enter your home and your life might change!
The slot's theme and appearance
The Spinata Grande video slot is dedicated to holidays spent according to the Mexican traditions, especially to the custom of creating the piñata toys. Certainly, this way the game is full of joy and positive feelings and it is perfect for anyone who wish to escape the everyday routine for at least a moment.
Apart from an untypical theme for a video slot game, the Spinata Grande slot is also remarkable due to its sophisticated graphic design. It won't be an exaggeration to say the game's graphics will make a positive impression even on the most demanding gamblers.
The celebration takes part on one of the Mexican streets with its typical scenery in which the predominant colours are the sand shades. The front part of the screen is certainly earmarked for the winning symbols that were created in the most skillful way. Here you will find several card symbols as well as special symbols that are the pictures of the piñata toys. These toys are the main treasure of the Spinata Grande video slot. Not only are they of a particular value adding huge winnings to your player's balance, but they are also extremely stylish and attractive, making the entire product one of the most impressive of the entire NetEnt's collection. How much exactly it is possible to win with the game's symbols is discussed in the next chapter.
The slot's interface and gameplay
The convenience and intuitiveness of the slot's interface is a feature of all the NetEnt's products. Undoubtedly, the Spinata Grande slot isn't an exception from this rule, so you will easily understand the game even if you have no prior gambling experience.
In point of fact the only thing you need to do before starting a game, is setting a number of lines and making your wager that will be used for spins. Then, you can start the game by pressing the Spin button located in the center of the screen and the random number generator of the Spinata Grande will make a spin for you showing the results on the screen. There are no tasks where you will need to make decisions that can alter the outcome of the game. There are also two buttons for setting a maximum bet and launching the autoplay mode that can prove to be useful for the players with special preferences.
We have already mentioned the fact the pictures of the symbols used on Spinata Grande are extremely appealing. How much their combinations will give a successful player?
When you look at the screen of Spinata Grande for the first time, you will definitely notice some symbols being bigger than the others are right away. Actually, the slots developers decided to introduce a brand-new design to their game and create winning symbols of three sizes. The greater the symbols are, the greater is your winning. Thus, while the regular slot's symbol have a size of 1×1 squares, the special symbols can be as great as 2×2 and 3×3.
The group of the regular symbols of Spinata Grande includes the card ten, Jack, Queen, King and Ace. These lettered symbols will help you to keep a financial balance as they occur during a game process in huge amounts bringing up to 40 values of your bet.
No wonder the piñata toys are far more valuable. When five blue fish pinatas gather together on your screen, your balance gets 60 values of your stake. The colourful green and yellow parrots are even more welcome as the combination of five symbols will give you a total of 100 stakes. Five pink donkey pinatas give twice as much while five red bulls bring thrice as much! Moreover, the symbol of a red bull is also of a special value as it can create a combination for winning a massive prize equal to 600 wagers.
The most valuable symbol of the Spinata Grande video slot is the picture of a slot machine that triggers the appearance of various bonuses described in the section of bonuses.
The Spinata Grande slot also has a wild symbol that is presented as a white skull. Furthermore, there is an extra bonus symbol of a star that is available exclusively during a bonus game that will also be discussed in the following chapters.
The features of Spinata Grande
The game of Spinata Grande has five reels and twenty lines. The developers of the slot also tell us the game has forty active playlines that are located on five reels and four horizontal lines.
We have already mentioned the giant symbols that are used on this slot as well as the types of symbols the game uses. These symbols can be have be of the 2×2 and 3×3 sizes. These symbols can be "broken" and in such a way a bonus game is turned on. There is a wild symbol as well as two bonus symbols one of which is used during a bonus game. Certainly, these features combined with the unique appearance of the slot make the game of Spinata Grande unparalleled.
The gambling experts emphasise the fact Spinata Grande is a particularly great game for the players who wish to meet the wagering requirements of the casinos they are playing at. This slot makes it possible to play during a long time without great money losses, therefore, it will help you to keep the bonus balance received on your gambling website with a view to its future withdrawal.
Bonuses
The main bonus of Spinata Grande is the possibility of playing a free mini slot game as it is usually called by the slot enthusiasts. This game is turned on when you get a giant slot's symbol that is located on nine squares. The mini game will take place inside the giant symbol, thus, there will be nine playing positions. If you get at least three star symbols, a set of free spins will be launched.
The free bonus games have some peculiar rules created by the team of NetEnt in order to maximise your potential winnings.
First of all, it will be particularly profitable for you to collect more star symbols during such a game as every star triggers a free spin. According to this logic, the more stars you collect, the more free spins you are allowed to play.
Second of all, the wild symbol of Spinata Grande also gets extra powers on a mini game. If you receive a huge skull, it will change all the positions on which it is located into wild symbols.
Finally, pay your attention to the fact that the giant slot symbols include exclusively the most profitable staff during free spins. Thus, they may consist of animal symbols, giant bonus symbols or giant wild symbols.
We have also told you a one-arm bandit is a bonus symbol of Spinata Grande. If you get three such symbols, you will also be invited to participate in another mini slot game of five free spins. Meet more bandits during this game and each of them will allow you to make one more free spin. In addition to it, the bonus symbol of a Mexican bandit can easily turn any slot symbols into a giant one. This will increase your profits since such symbols give greater winnings, as it has already been said.
As far as you can see, the greatest winnings on this slot are available particularly for getting a giant symbol during a regular game as well as for receiving a giant wild symbol in the center of the screen during a bonus game. This way, the bonuses created by the developers of Spinata Grande are really unique. You will hardly find any other games offering such peculiar things to its players.
Limits
The developers of the slot promise the players to keep an average payout ratio on the level of 96.84%  which is quite a good option.
Spinata Grande offers a large diversity of possible stakes for its players allowing various people to afford playing this game. Thus, the value of a coin can be chosen between 0.01 EUR and 1 EUR. Each line available on Spinata Grande can have between 1 and 10 coins, whereas a minimum bet can be equal to 0.2 EUR. A maximum bet on the slot can be as great as 200 EUR.
The greatest possible prize on Spinata Grande is a total of 120000  coins which is really impressive.
Compatibility
Spinata Grande is run on the NetEnt's platform that has been designed in such a way as to allow its players to relish the game on various electronic devices that have access to the Internet.
The game runs smoothly on both desktop computers and smartphones. In addition to it, there is no need to download it since you can play Spinata Grande directly via your favorite Internet browser.
Developer
Even the gambling novices with no prior playing experience have heard the name of the Net Entertainment game provider at least once. That is because NetEnt has been one of the leading developers of money games since 1996. You will have hundreds of video slots of absolutely different features and diverse themes created by NetEnt each of which is a product of the highest quality. Although this fact is already highly impressive, Net Entertainment has a large offer of other services as well including fantastic card and table video and live games as well as entire platforms used by the top online casinos.
Conclusions
No matter whether you have just registered on a casino website and are now searching for an ideal game for meeting the wagering requirements of your welcome bonus or you are an experienced player who has spent lots of time playing slots and is trying to find something unique, Spinata Grnde will be a good choice for you. You will hardly find other games also covering the theme of this slot and certainly won't find other games using an exclusive feature of great slot symbols.
Spinata Grande is a particularly profitable game that offers large winnings on a frequent basis which has been proved by the gambling experts testing the products of the market. This makes this fascinating slot a perfect option for the players who not only like to win great cash but also prefer not to lose too much money.
Spinata Grande Slot
Game provider:
NetEnt
Release date:
2015
RTP (Return To Player):
96,84%
Reels:
5
Lines:
40
Casino of the week
Leo Vegas
The welcome offer available at Leo Vegas gives you a total of €700. This bonus programme is available in three variations given for three consecutive deposits. No matter which one you are going to choose as you will certainly be able to receive unbelievable prizes!
Visit casino