The 5 Best Philippines Casino Resorts of 2019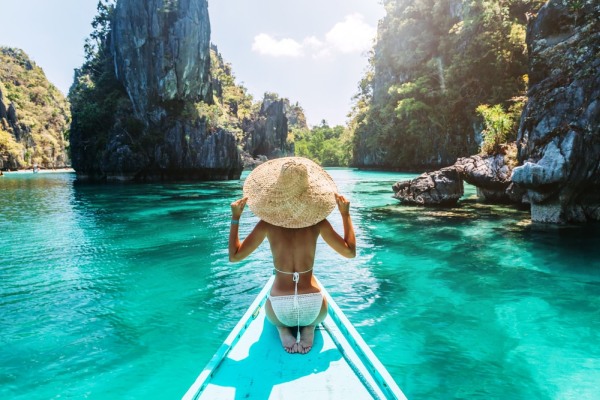 Looking for the best casinos in Philippines? Sure, online casinos in the Philippines are convenient and readily available with a few scrolls and clicks. But these online platforms don't really provide the ultimate gambling experience that most seasoned gamblers yearn, do they?
Land-based casinos offer personalized features, numerous settings, decors, and live dealers that give the experience that "X-factor." So, if you're traveling to the Philippines, read on for a review of some of the most famous land-based casinos the Asian country has to offer. But first, what's so special about the Philippines gambling industry?
A Booming Gaming Industry
Aside from heart-warming TV dramas, the Philippines is widely recognized for its thriving gaming industry. Whichever gambling activity floats your boat, you're likely to find it in one of the country's popular casino resorts.
In a note by Morgan Stanley Asia to investors, one of their firm analysts was quoted saying that the casino industry in the Philippines was growing at a rate that exceeds that of its peers in Singapore, Macau, and Las Vegas. This statement coincides with financial data released by the country's casino and gaming regulatory body – the Philippines Amusement and Gaming Corporation (PAGCOR).
According to PAGCOR, the country's casino and gaming industry recorded an impressive gross gaming revenue of 3.6 billion (PHP 187.541 billion) in 2018, representing a 22.9% growth. Of this gaming revenue, the Okada, Resorts World, Solaire, and City of Dream integrated casino resorts in Manila account for $2.71 billion. The financial data also showed that approximately $687 million of this revenue was generated by land-based gaming operations.
To cut to the chase, the Philippines is an ideal destination for gaming and casino aficionados. But with the large number of land-based casinos located in Manila and all over the country, how do you find the best casino to win some bucks?
5 of the Most Famous Land-Based Casinos in the Philippines
Waterfront Cebu City Hotel and Casino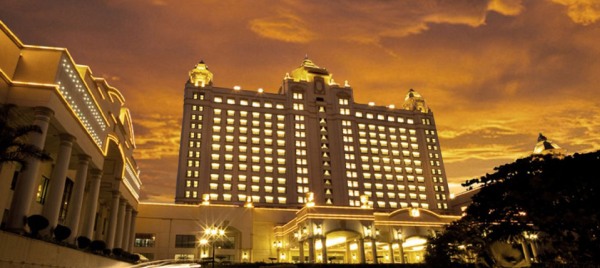 What is the worth of a "most famous casinos list" without mentioning a casino that is located in one of the most famous landmarks in the Philippines? Waterfront Cebu City Hotel and Casino – conveniently situated at the heart of Queen City of the South – is a sight for sore eyes. The venue is perfect getaway location due to its proximity to tourist attractions, and of course, a thriving gambling scene.
Waterfront Cebu City Hotel and Casino is home to a variety of gaming opportunities, including approximately 500 slot machines and 61 table games. The casino offers a little bit of everything from Roulette, Blackjack, Baccarat, to the newest and most popular casino games. As a cherry on top, Waterfront Cebu City Hotel and Casino runs tons of Bonus features such as Free Spins to really keep your gaming enthusiasm at its peak. If you're you're concerned about the playable denominations; the casino allows you to play comfortably as per your budget.
Hyatt Regency Hotel and Casino Manila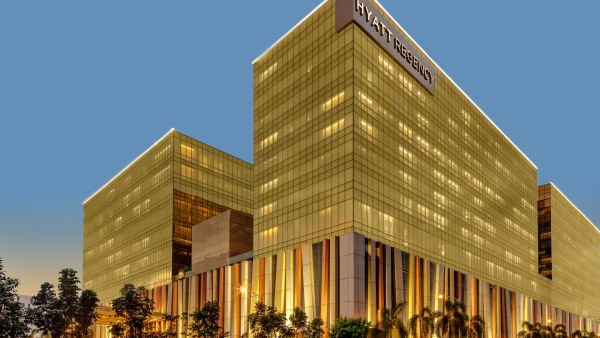 If you believe bigger is better, then you'll love the Hyatt Regency Hotel and Casino Manila. It's arguably the largest gaming facility and hotel in the Philippines. To put its size into perspective, the Hyatt Regency Hotel and Casino Manila boasts of more than 100 table games and over 600 slot machines. It's also home to several nightlife venues and restaurants such as The Fireplace & The Pastry Boutique. As far as its architecture is concerned, this casino is very definition of a grand and luxurious gaming experience.
Their range of playing options includes anything from classics title to the most popular and trending games. The Hyatt Regency Hotel and Casino Manila is friendly to both high rollers and players who are shy with their wallet. Aside from your budget, the casino also allows you to play as per your risk appetite. If you want to go all-in, there are tables with higher limits to quench your thirst.
Solaire Resort and Casino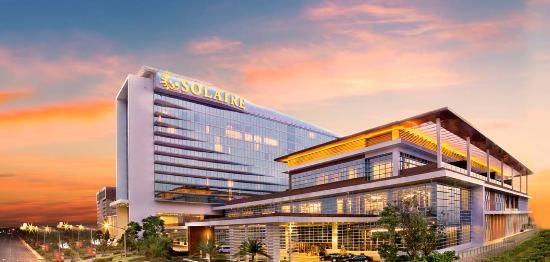 Sitting on 8.3 hectares in Manila's famed Entertainment City lies one of the most famous names in Filipino casino gaming – the Solaire Resort and Casino. (Fun fact: This was the first premier integrated resort in the 120-hectare Entertainment City). The Solaire Resort and Casino operates the Sky Tower and the Bay Tower with hundreds of bayside villas, suites, and rooms to accommodate visitors.
The destination resort welcomes guest with a breathtaking view of the Manila bay sunset, personalized services, and luxurious facilities to make you gaming experience magical. When it comes to casino, the Solaire Resort and Casino is a gambler's paradise with hundreds of gaming tables and slot machines.
Casino Filipino Davao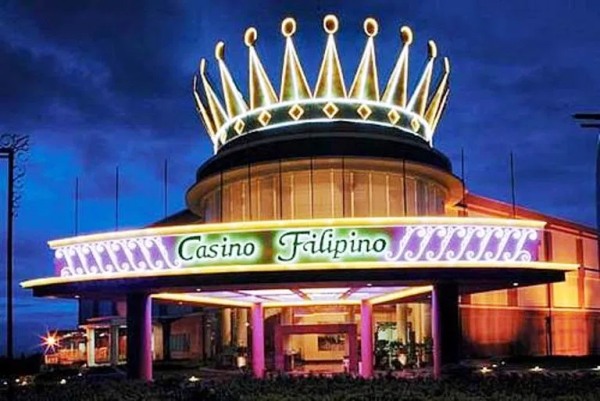 Casino Filipino Davao earns a spot as one of the most famous land-based casinos in the Philippines due to several factors. First, it offers guests a scenic and mesmerizing view of Mt. Apo, Samal Island, and Davao Gulf. Casino Filipino Davao is located on the northern section of Davao, a highly urbanized 1st class city. P.S: It's actually the largest casino in Davao.
The establishment has numerous facilities to make your stay enjoyable. This includes restaurants, hotel accommodations, and a fun-filled casino to cap it off. And did we mention that the Casino Filipino Davao is strategically located a few minutes from the Davao International airport?
When you step into the expansive casino, you'll be greeted by nearly 30 table games and over 200 slot machines. Unlike most of the casinos in this list, the Casino Filipino Davao is focused on simplicity and convenience. So, if you're not fond of crowded spaces or the overwhelming feeling too many gaming options, this casino is meant for you.
Waterfront Airport Hotel & Casino Mactan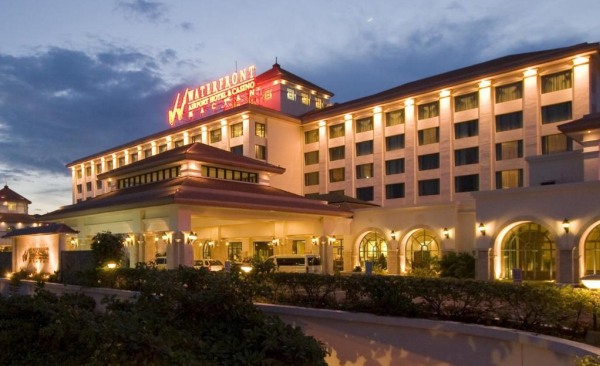 Why is the Waterfront Airport Hotel and Casino Mactan considered one of the most famous land-based casinos in the Philippines? Simple, visitors to the hotel and casino cannot stop raving about their experience. Located next to the Mactan International airport, this casino is an ideal destination for travelers looking to kick back after a long flight.
Waterfront Airport Hotel and Casino Mactan put a lot of pride in their customer service and gaming experience. Players have over 400 slot machines and more than 55 table games to choose from. Their gaming selection is relatively diverse, including some of the classics we all love and some of the newer reel games. Do you fancy added rounds or free spins? Consider visiting the Waterfront Airport Hotel and Casino Mactan on your next trip to Mactan.
Casino of the week
Leo Vegas
The welcome offer available at Leo Vegas gives you a total of €700. This bonus programme is available in three variations given for three consecutive deposits. No matter which one you are going to choose as you will certainly be able to receive unbelievable prizes!
Visit casino