Make the most of your gambling experience with the Betway Flexi Bonus!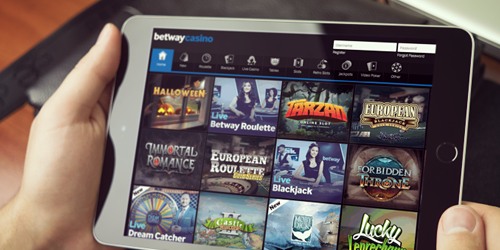 Every casino enthusiast likes bonuses that can be used for playing money games in a more efficient way. That is why many of the real gambling devotees choose online venues instead of land-based casinos. There is a gazillion of various casino bonuses available nowadays and one of the most attractive is a reward that is given to the players on a regular basis, although other types of rewards, for instance, a welcome bonus is also extremely attractive to the casino players.
Still, you will hardly find an online casino that has no wagering requirements for the bonus money or the money collected with the help of any kind of bonuses. On the one hand, such a requirement isn't a real problem for a fun of casino games as it just motivates the person to participate in casino games more actively. You can just play you favourite games and do not be anxious about this promotion. There is nothing bad about wagering requirements as they can make you play more and that might allow you to win more cash. On the other hand, the lack of the wagering requirements makes it even more fascinating to play.
With a view to introducing an accurate balance between these issues, Betway has introduced a system of BCR that stands for Bonus Cash Ratio. This system allows you to withdraw your money (speaking precisely, your cash balance).
What is exactly BCR? It is the percentage that has been divided into two parts. The first fraction is included to your total cash balance whereas another one is your current bonus balance.
An active bonus of Betway as well as your wager on a game allows you to use both of them at the same time. When you place your wager, a part of it will come from your bonus balance whereas another part will come from the cash balance. It might not sound especially impressive, yet, you should catch the main idea of the bonus. This separation of your money is also used for money withdrawal. Using this bonus, you can play the games and your winnings will be collected into the two balance groups we have just spoken about. As a result, you can pay a fraction of your money balance right after it was transferred to your account. Betway uses the same ratio for paying your money out as the ratio used for separating your cash balance.
Let's check a small example. Providing you make a deposit of £100 while participating in the Betway welcome bonus. This way you get £100 more. The first £100 is your cash balance and the second one is your bonus cash. Now, when you make a stake of £20, £10 will be taken from your cash account and £10 from your bonus account. Finally, if you win another hundred of pounds, you will be able to withdraw fifty pounds right after winning as it is a part of your cash account.
What does all this mean? It means that you can pay the money you have earned immediately and enjoy your money any time you want!
Make the most of your gambling experience with the Betway Flexi Bonus!